Have you noticed the striped rug is "trending" (a word I have never used before and I'm not sure how I feel about it). I love it myself for the graphic nautical punch it provides to any lackluster room. I used the large black and white Ikea Stockholm Rand rug in Nico's room last year and I wouldn't hesitate to use it again. Its been around for a while too.
Especially now that I have been seeing it used successfully in other type rooms. Over and over. Here are just a few random examples.
A cozy living room at Weekday Carnival.
A way to bring together some bohemian and some modern mixed pieces at Design Sponge.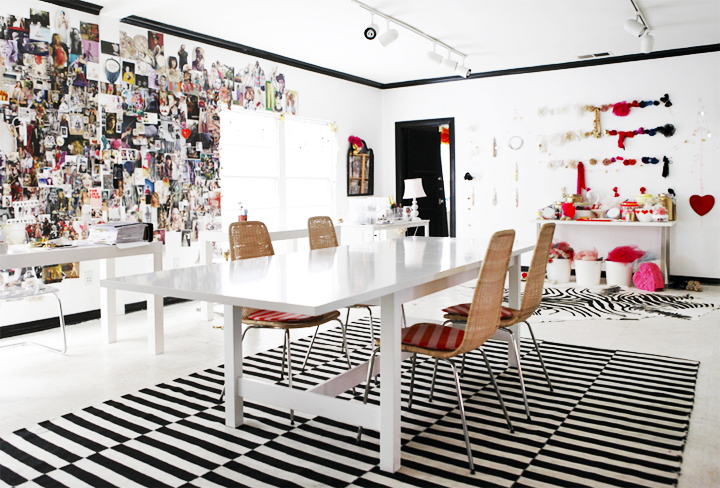 I think that's it again in a studio environment, via Brick House, but it would work in a dining room.
If you want the Ikea Stockholm Rand rug at the unbelievably affordable price of $200 for an 8×10, check out your local store.
Tags: black and white, budget, home decoration, ikea, rug, stripe