The idea started with this dresser – the most attractive shape and shade of gray. I'm thinking of switching out the perfectly acceptable espresso dressers in my bedroom for a painted Craigslist find just because. But do I really want to undertake the search for the right piece (nice shape, good price, bad finish) and then start the painting process just because?
I found lots of tips here for painting furniture. Then, I saw the products from Atelier Chariavi via Decor8: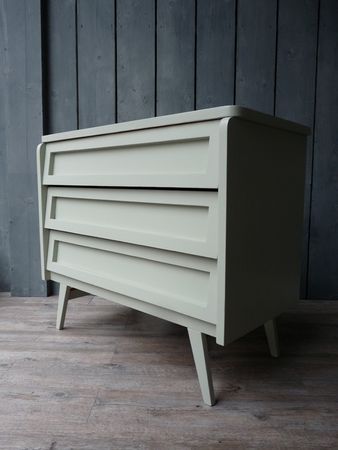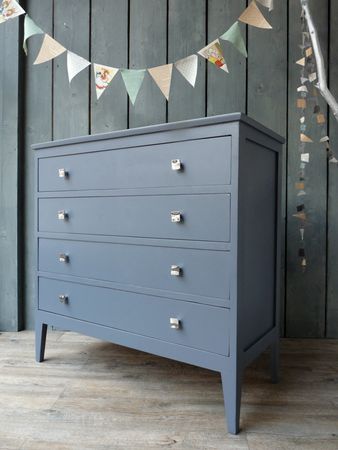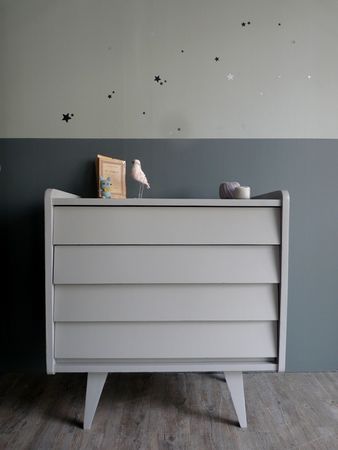 And now I'm kind of smitten but non-committal to the idea. Its gotta be gray though. If the right piece turns up….then we will have a reason, right?